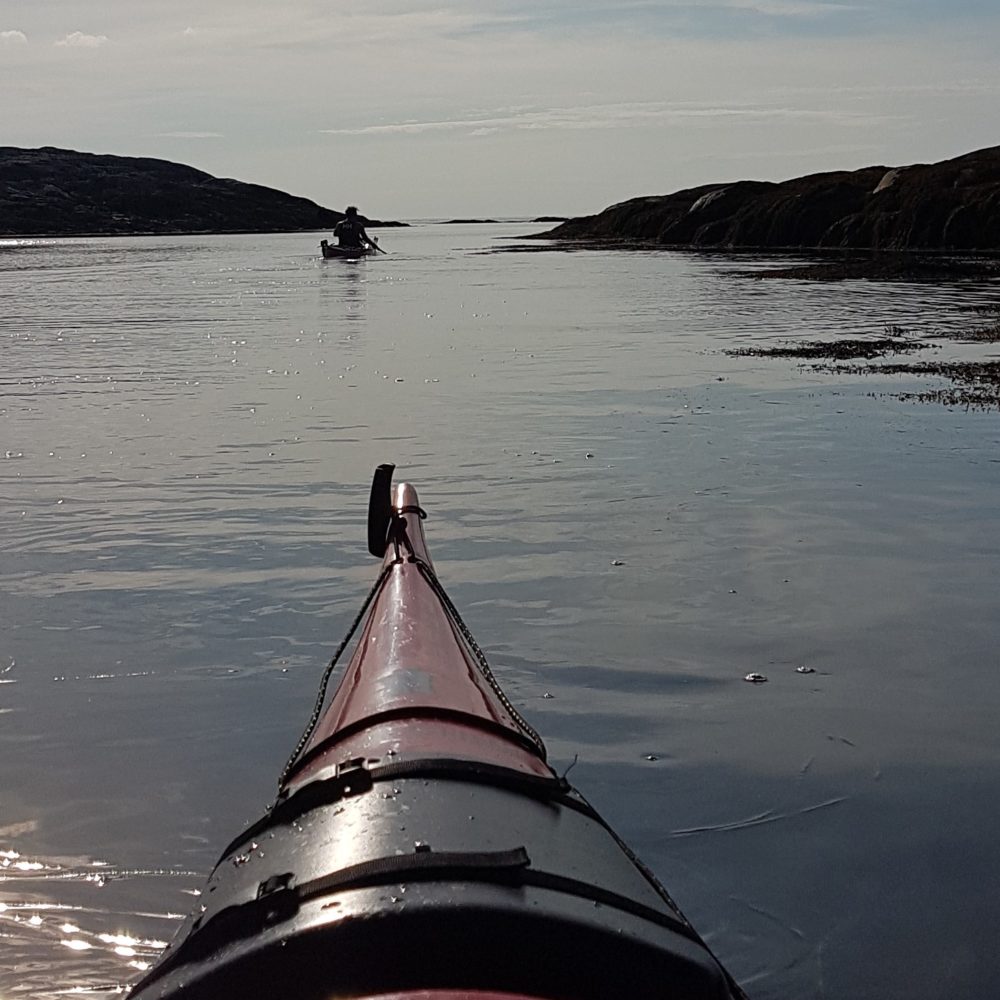 With us you can rent kayaks that are suitable for both beginners and paddlers. We have very sturdy touring kayaks, slightly narrower sea kayaks and double kayaks. Together we find out which kayak is right for you.
The kayaks can be rented both for day trips or over several days. Kayaks are rented at your own risk, experience with paddling is a prerequisite to benefit from trips in this area. See terms of rental.
The starting point is Lauvsnes, one of Namdalen's most beautiful archipelagos. If desired, kayaks can also be shipped to other destinations in the immediate area.
If you do not want to paddle alone in the area, we also arrange guided tours.
More info:
Prices for kayak rentals
Tour suggestions
Risk and insurance
If you would like to rent a kayak from us, see the attached rental agreement for terms.
There is no food sale / serving associated with the activity but there is a grocery store at Lauvsnes.
Rental period: April-September.
Opening hours
Weekdays from 5pm to 10pm
Sat / Sun 10 am-2pm
Opening hours throughout July: 10am to 10pm every day