Join in the cave safari – an exciting journey in time with a visit to Bølekointa, or, as it may be better known as – "Skeleton Cave".

Bølekointa is a cave on the border between Osen and Flatanger municipality, and became well known in the media in the late 80's, when 3 skeletons were found in the cave – hence the nickname "Skeleton Cave".

It is not recommended to go to the cave without skilled climbing assistance, as it can be very demanding to get into the cave, and there is a requirement from the authorities to have a guide to preserve the vulnerable cultural monuments.

Prices – see here

Briefly about the "Skeletal Cave"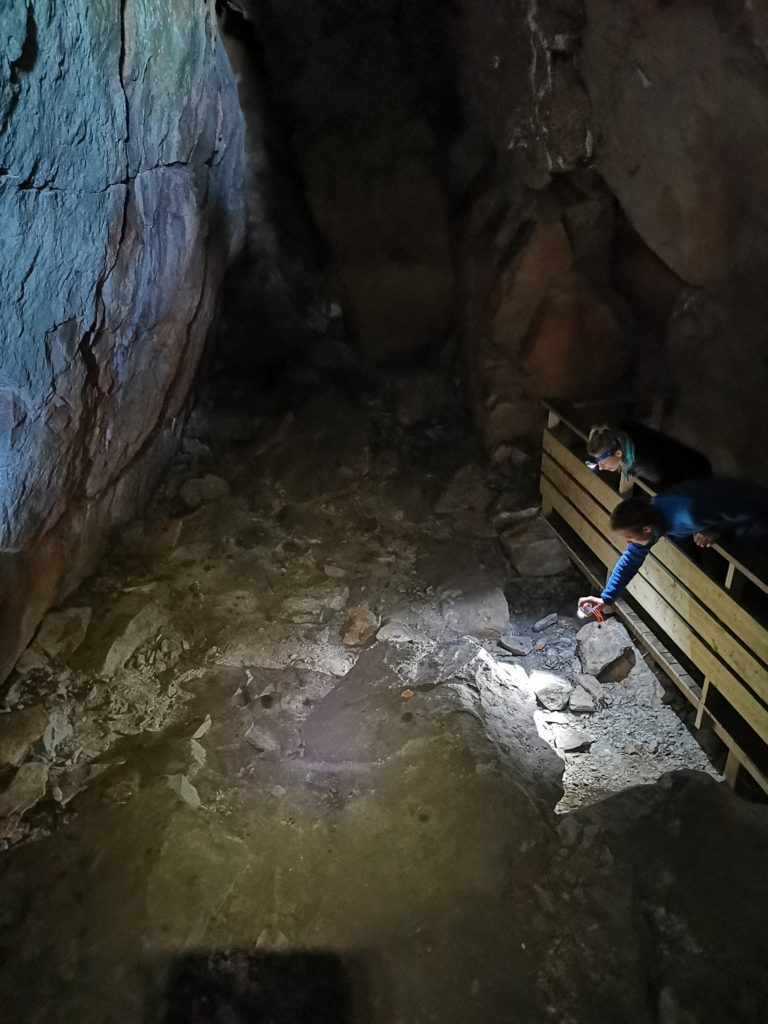 The cave with skeletons was discovered in 1987. The discovery was first considered a police case, or from the days of the war. The reason for this was that one of the people found was a man in his 20s who was crouched by a bonfire, with large cuts.

In time, it has emerged that the remains of the bones did not require police investigation, but an archaeological investigation. The bodies are dated to Roman times (years 0-400 AD) and migration times (400-550 AD). This show that people have used this cave for hundreds of years.
---